Sri Lanka Telecom PLC (SLT) won the award at the "Asia's Most Trusted Companies Awards 2019", for the company's exceptional business performance and achievements made during the year. The award ceremony was held in Bangkok, Thailand recently.
On behalf of the company the award was accepted by Mr. Rohana Ellawala, General Manager – and Mr. Asitha Jayasekara, Deputy General Manager in the presence of the Business Leaders, Dignitaries, Delegates, Social Leaders & Media Persons from several countries.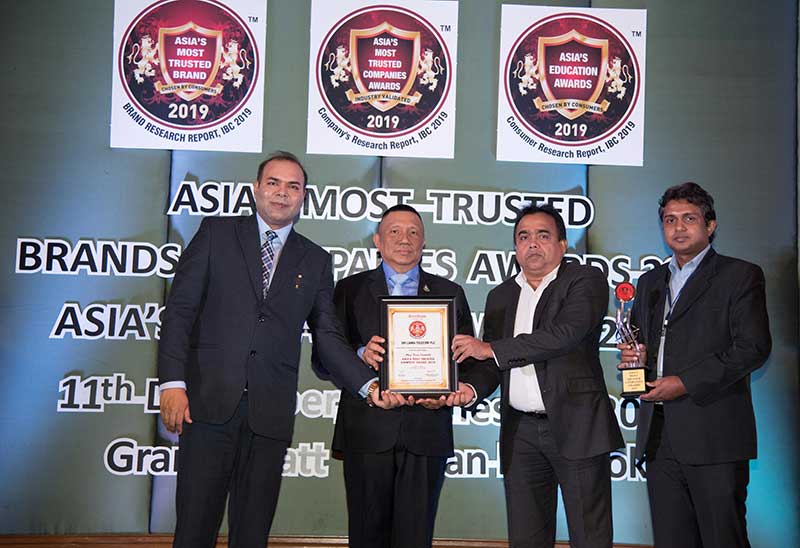 Asia's Most Trusted Companies Awards is a concept developed by International Brand Consulting Corporation, USA. It is recognition of excellence and appreciation of Companies. The selection of the companies is done through a unique evaluation process where each company is carefully evaluated on various applicable parameters as per the industry category.