April 8, 2018 saw the Kandy City Centre swarmed with young e-gamers from across the country to witness and participate in the SLT eSports Regional Challenge held in Kandy this year. The SLT eSports Regional Challenge, Kandy, organized by SLT in partnership with the Sri Lankan eSports Association (SLESA) and Gamer.lk was a huge success, with the participation of a large number of e-gamers.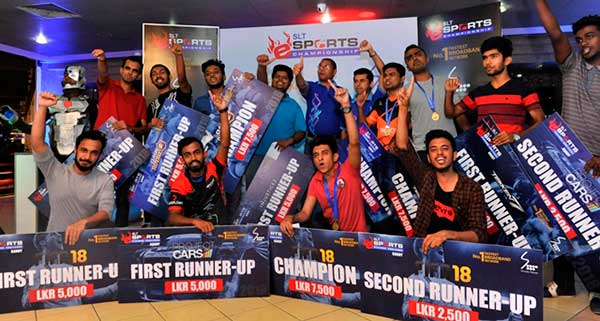 The challenge featured some sought after gaming titles including four individual based titles - FIFA 18, TEKKEN, Project Cars and Injustice 2 as well as one mobile game - Clash Royale. Winners walked away with attractive cash prizes as well as 100 GB of free data for one month for existing SLT customers and free broadband connections (Megaline double play broadband or 4G LTE ) for non SLT customers.
The SLT eSports Regional Challenge was powered by SLT's next generation fibre-optic broadband connectivity, seen to be the most reliable broadband connection for online and real-time gaming. Gamers were extremely happy with the challenge as well as the ultra-high speed SLT Fibre broadband connectivity provided for the e-games.