Sri Lanka Telecom (SLT), the provider of ultra-fast broadband connectivity in the country together with the Southern Motor Sports Club (SMSC), a club affiliated to the Sri Lanka Automobile Sports, was proud to announce that the "Southern Eliyakanda Hill Climb 2019" will take place on 17th February 2019 from 07.30am onwards. This is yet another racing event that SLT has associated with and decided to support with the vision of empowering and uplifting motor sports in the country, under the theme "SLT Speed Up".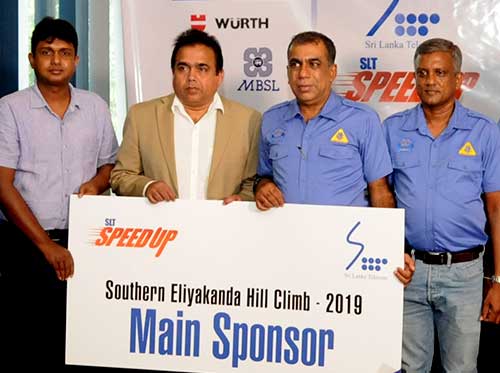 This much awaited annual motor sports event is organized for the 23rd consecutive year. The event will be held at Browns Hill, Matara and is expected to bring together a large number of motor sports enthusiasts from across the island as well as the general public. This year's event will comprise of 12 motor cycle events and 21 motor car events that will face an uphill course of 600m distance performed in three stages.
The organizers invite all sports fans and motor racing enthusiasts to this prestigious event. Be prepared to experience the best in motor sports in Sri Lanka.